The Sports Medicine Center at Ortho Montana specializes in taking care of the injured athlete, from professional to the avid amateur.
Our Commitment
We are dedicated to providing a skilled, hands-on evaluation and appropriate diagnostic testing to determine the ultimate plan of care for each patient. Participation in athletics is widely popular amongst many people with different skill levels, different motives, and different goals with one shared need, the need for a comprehensive sports medicine program. We are committed to providing the same high level of care to each of our patients whether the seasoned professional or the weekend warrior. We are also devoted to keeping the athletic community healthy by educating the area athletes and coaches about injury prevention and recognition.
Our Services
We provide both surgical and non-surgical treatment options to our patients. However, if surgery is the right solution to your problem, we have particular skill in the operating room. Our expertise includes ligament and joint reconstruction, arthroscopic surgery, rotator cuff repair, and knee surgery just to name a few. We use the most cutting-edge techniques and have access to the most advanced equipment and instrumentation. We work closely with our physical therapists and athletic trainers to provide a team approach to your rehabilitation so that optimum recovery is achieved as soon as possible.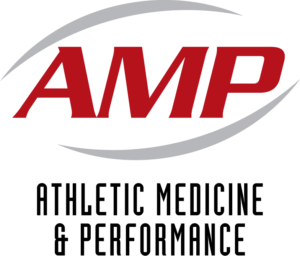 Athletic Medicine & Performance is a collaboration between SCL Health, Ortho Montana and Yellowstone Surgery Center, to provide sports medicine services in the communities of Southeast Montana since 1991. With a staff that includes Sports Physicians, Athletic Trainers and Rehabilitation Specialists, their services include Sports Medicine, Education, Outreach and Performance Training.
Visit the AMP website here:  www.ampmontana.com