Imaging Services
Ortho Montana's imaging services provide the highest quality diagnostic images for our patients. Our Imaging services have been a service to patients who travel from all across Eastern Montana and Northern Wyoming. Our imaging is offered same day, in-house, for a faster and more convenient experience and can be provided to you on a CD upon request.
We offer competitive pricing and flexible payment options that work to accommodate all of our patient's needs. Ortho Montana participates with most major health insurance companies and government programs. Contact your insurance with specific participating questions and concerns.
Magnetic Resonance Imaging (MRI) Services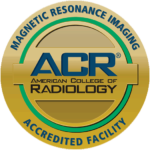 MRI scans at Ortho Montana are available to any patient with a doctor's order. Many providers order imaging scans at our MRI facility for their patients due to our reliable and consistent, high-quality images and services. We are pleased to schedule you at any of our locations for your convenience. During scheduling, specific preparation instructions will be given to you and all questions regarding the exam and benefits will be answered by one of our team members.
We are accredited by the American College of Radiology, a standard that provides the highest level of quality and safety for all patients.
Digital X Ray Services
All of Ortho Montana's Imaging X-ray departments are equipped with top of the line digital X-ray equipment. Digital imaging requires less dose to the patient and produces high-quality images within seconds.
All of our X-ray protocols have been specially selected by our physicians and are expertly performed by our technologists. X-ray services are typically performed at the time of your appointment if ordered to aid in diagnosis and treatment.
Ultrasound Services
Ultrasound services are used by our physicians in performing evaluations and injections of different muscles, tendons, ligaments, and joints. This allows for real-time diagnosis and treatment. Ultrasound services are performed the same day during scheduled appointments.
Our providers can use the ultrasound technology for diagnostic purposes and injection guidance. The technology enables our physicians to see their patients' anatomy in real-time for diagnosing an injury or placing an injection.