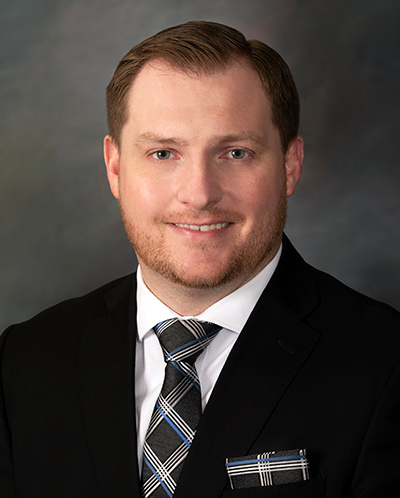 Joshua S. Bowler, MD
Billings Downtown
Billings Downtown
2900 12th Ave. N
Suite 140W & 100E
Billings, MT 59101

Miles City
Miles City
2600 Wilson Street
Miles City, MT 59301

Orthopedic Sports Medicine, Hip, Shoulder and Knee Arthroscopy
Education
Dr. Bowler, MD received his medical degree from the University of Nevada School of Medicine after completing his undergraduate degree in Physiology and Developmental Biology from Brigham Young University.  He then performed a five-year orthopedic surgery residency at Baylor University Medical Center in Dallas, Texas.
Dr. Bowler then chose to complete a specialized fellowship program in Orthopedic Sports Medicine at The Ohio State University's Jameson Crane Sports Medicine Institute where he worked with athletes from across Ohio State Athletics.
Dr. Bowler works with patients that are experiencing the following orthopedic issues:
Shoulder Injuries

Rotator cuff tendonitis and tears
Shoulder Instability
Labral Tears
Shoulder Arthritis

Hip Injuries

Labral Tears
Femoroacetabular Impingement (FAI)

Knee Injuries

Meniscal Injuries
Anterior Cruciate Ligament (ACL) Injuries
Multi-Ligament Injuries
Cartilage Injuries
Dr. Bowler is board eligible for the American Board of Orthopedic Surgery and is affiliated with the following organizations:
American Academy of Orthopedic Surgeons
American Orthopaedic Society for Sports Medicine
Arthroscopy Association of North America
He currently serves as Team Physician for Montana State University – Billings, Rocky Mountain College, Billings Senior High School, Billings Central Catholic High School, and the Billings Mustangs.
Specialties
Dr. Bowler's practice focuses on the complete care of complex shoulder, hip and knee injuries and conditions. These include minimally invasive arthroscopic procedures, advanced cartilage restoration, joint stabilization and ligamentous reconstructions. Dr. Bowler also treats athletic injuries of all types and ages from weekend warriors to competitive student-athletes and everything in-between.
Procedures
Dr. Bowler performs the following procedures:
Shoulder Arthroscopy

Rotator cuff repair
Labral Repair

Shoulder Replacement (anatomic and reverse)
Shoulder Stabilization and Reconstruction
Hip Arthroscopy
Knee Arthroscopy

Meniscal Repair
ACL Reconstruction

Advanced Cartilage Restoration Procedures
Repair of fractures, tendon and ligament ruptures, and other injuries common to the active person.
Interests
In his off-time Dr. Bowler enjoys spending time with his family. He, his wife and their three young children love to go swimming, biking, hiking, and playing at the park. Dr. Bowler loves athletics of all types and is an avid (though, not fast) runner.