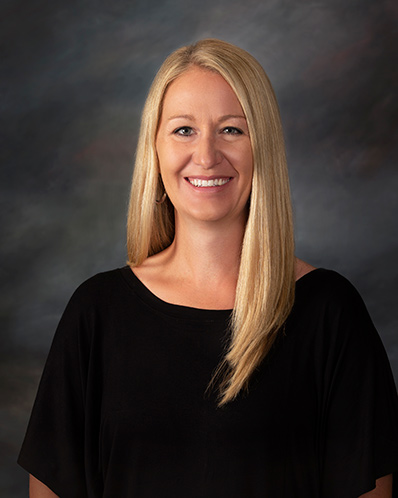 Kristine Peterson, PT, DPT
Billings Heights
Billings Heights
1635 Gleneagles Blvd.
Billings, MT 59105

Education
Kristine Peterson is originally from Corvallis, MT. She attended the University of Montana, where she received both her Bachelors of Science in Athletic Training in 2005. She continued and received her Doctorate in Physical Therapy in 2008.
She moved to Billings following graduation where she has practiced physical therapy with Ortho Montana since 2008 at our Heights location.
Kristine enjoys treating all aspects of orthopedics, from the young athlete to the weekend warrior.
Specialties
Kristine is also certified in Functional Dry Needling, Sports Metrics, Blood Flow Restriction and Applied Functional Science.
Interests
When Kristine is not working, she enjoys being a mother to her three boys and spending time with her family in the outdoors.