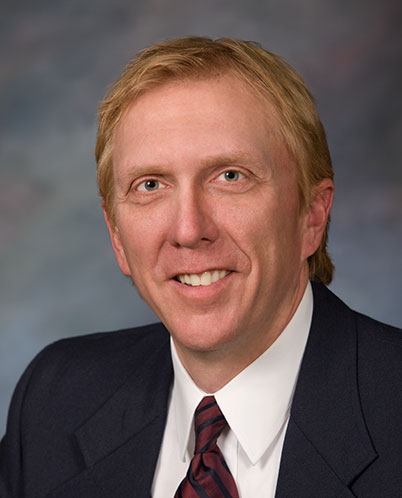 Michael Yorgason, MD
Billings Downtown
Billings Downtown
2900 12th Ave. N
Suite 140W & 100E
Billings, MT 59101

Foot and Ankle
Education
University of Wyoming, BS Zoology

Creighton University School of Medicine, MD

Creighton University-St. Joseph's Hospital General Surgery Internship

Dartmouth-Hitchcock Medical Center, Orthopedic Surgery Residency

University of Washington-Harborview, Foot and Ankle Fellowship (Dr. Sig Hansen)
Dr. Yorgason is board certified by the American Board of Orthopedic Surgery and is a member of the American Academy of Orthopedic Surgeons, American Orthopedic Foot and Ankle Society, Montana Medical Association, and an Adjunct Professor at Rocky Mountain College.
Specialties
Dr. Yorgason's practice focuses on complete care of the foot and ankle:
Arthritis

Ankle sprains

Fractures:

Ankle and calcaneus (heel bone) fractures

Lisfranc fractures

Hindfoot fractures

Metatarsal fractures

Toe fractures

Plantar fasciitis

Heel spurs

Achilles tendon problems

Foot and ankle deformities

Flat foot

Cavus foot/high arch

Toe deformities:

Bunions

Neuromas

Diabetic foot disease

Infections
Procedures
(This is not an all inclusive list. If you have questions please call our clinic.)
Ankle replacement

Ankle arthrodesis (fusion)

Ankle arthroscopy

Ankle instability surgery

Ankle deformity correction

Toe deformity correction

Fracture repair

Midfoot arthrodesis (fusion)

Achilles tendon repair

Bunionectomy

Neurectomy

Steroid injections, PRP injections
Interests
In his off-time Dr. Yorgason enjoys woodworking, gardening, fishing, mountains, motorcycles, bicycles.