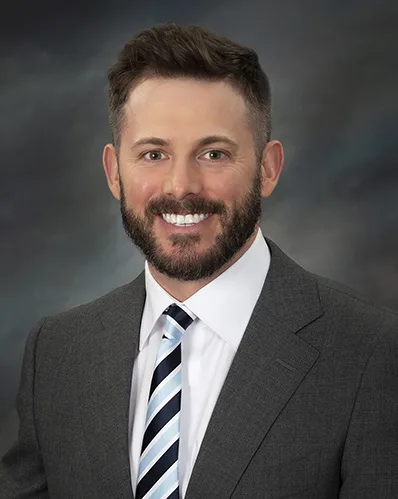 J. Eric Neal, MD
Billings Downtown
Billings Downtown
2900 12th Ave. N
Suite 140W & 100E
Billings, MT 59101

Miles City
Miles City
2600 Wilson Street
Miles City, MT 59301

Hand and Upper Extremity
Education
Dr. Neal was raised in northern Florida as the oldest of four boys. He discovered his passion for medicine while enlisted in the U.S. Air Force working in the hospital laboratory. It was during this time that he also developed his love of the American West while stationed at Mountain Home Air Force Base, Idaho. He completed his undergraduate degree in microbiology and cell science at the University of Florida, medical school at the University of Colorado, orthopedic surgery residency at Orlando Regional Medical Center, and additional fellowship subspecialization training in hand, upper extremity and microvascular surgery at the University of Arizona. During his fellowship he trained under both orthopedic and plastic surgeons, performing the latest shoulder, elbow, wrist, and hand reconstructive techniques, including minimally invasive arthroscopic and endoscopic procedures.
Dr. Neal is board eligible by the American Board of Orthopedic Surgery and is a candidate member of the American Society for Surgery of the Hand as well as pending candidate membership with the American Shoulder and Elbow Surgeons.
Specialties
Dr. Neal's practice focuses on complete care of the upper extremity, from shoulder to fingertip. This includes degenerative conditions such as arthritis, as well as traumatic injuries to bones, joints, tendons, nerves, and blood vessels. He has a conservative treatment philosophy – to first employ appropriate non-operative measures before committing to invasive procedures, while also not hesitating to recommend surgical intervention if the situation demands. He also believes in taking the time to develop a mutual understanding of disease processes with his patients, and constructing individualized treatment plans based on each patient's needs and expectations.
Procedures
Dr. Neal works with patients that are experiencing the following orthopedic issues:
Injuries to the shoulder, elbow, wrist, and fingers
Arthritis of the shoulder, elbow, wrist, and fingers
Nerve compression (carpal tunnel, cubital tunnel)
Tendon pathology (trigger finger, tennis elbow, golfer's elbow, tendon rupture)
Shoulder, elbow, wrist, and hand stiffness
Dr. Neal performs the following procedures:
Upper extremity trauma of the shoulder, arm, elbow, forearm, wrist, and hand
Shoulder arthroplasty (replacement)
-Anatomic total shoulder
-Reverse total shoulder
Shoulder arthroscopy
-Rotator cuff repairs
-Labral repairs
-Frozen shoulder
-Bone spur impingement
-Distal clavicle excision
Total elbow arthroplasty (replacement)
Elbow arthroscopy
-Loose body removal
-Arthritis debridement
-Lateral epicondylitis debridement (tennis elbow)
Open treatment of lateral and medial epicondylitis (tennis and golfer's elbow)
Open elbow contracture release
Ulnar nerve decompression and transposition (cubital tunnel syndrome)
Radial nerve decompression
Median nerve decompression (carpal tunnel syndrome)
-In-office release with local anesthetic (WALANT)
-Sedated mini-open release
-Endoscopic (minimally invasive) release
Wrist arthroscopy
-TFCC tears
-Wrist instability
Nerve repair
Tendon transfers
Nerve transfers
Targeted Muscle Reinnervation (TMR)
Wrist arthritis
-Partial or total wrist fusion
-Wrist denervation
-Proximal row carpectomy
-Capitate resurfacing
De Quervain's tenosynovitis
Mass removal (ganglion cysts)
Thumb arthritis
-CMC arthroplasty
-CMC denervation
Finger arthritis
-Fusion
-Arthroplasty
Trigger finger/thumb
-In-office release with local anesthetic (WALANT)
-Sedated mini-open release
Tenolysis
Hand contracture release
Skin grafting
Local soft tissue transfers
Interests
When not in clinic or operating, Dr. Neal enjoys spending his time with his family, snow skiing, hiking, and playing guitar.