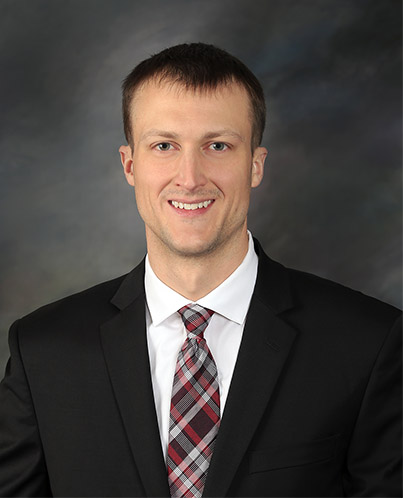 Charles T. Crellin, MD
Montana Hip & Knee Center
Montana Hip & Knee Center
1739 Spring Creek Lane
Billings, MT 59102

Hip and Knee Reconstruction
Education
Dr. Crellin was born and raised in Billings Montana.  In high school, he knew that he wanted to be an Orthopedic Surgeon and practice in Montana, as a result he tailored his training to best serve the people of Montana.  He completed his undergraduate degree at Montana State University- Bozeman, then received his medical degree from the University of North Dakota School of Medicine and Health Science. He then performed an Orthopedic residency at Spectrum Health- Michigan State University. Lastly Dr. Crellin completed a rigorous fellowship program in Adult Reconstruction at Vanderbilt University Medical Center.
Dr. Crellin is board eligible by the American Board of Orthopedic Surgery and is affiliated with the American Academy of Orthopedic Surgeons, and the American Association of Hip and Knee Surgeons.
Specialties
Dr. Crellin's practice focuses on complete care of hip and knee pain and other degenerative conditions. His treatment philosophy is to maximize non operative treatment if it is effective and provide a surgical joint replacement/ revision option when the patients' symptoms are limiting their daily life and the ability to engage in activities that they enjoy.  Once the surgical route is decided, he will help discuss the different surgical options and techniques individualized for the patient to get them back being pain free and living the life they want to live.  Dr. Crellin will customize the treatment for each patient based on their unique situation and goals.
Dr. Crellin works with patients that are experiencing the following orthopedic issues:
Arthritis of the hip
Arthritis of the knee
Avascular necrosis of the hip and knee.
Painful or failed total hip replacements
Painful or failed total knee replacements
Dr. Crellin provides orthopedic care at our Montana Hip and Knee Center in Billings.
Procedures
Dr. Crellin performs the following procedures:
Primary Total Hip replacement (THA)
Direct anterior approach
Anterolateral approach
Mini posterior approach
Hip resurfacing
Primary Total Knee Replacement (TKR)
Partial Knee Replacement (PKR)
Complex revision total hip and knee replacements.
Knee arthroscopy
Interests
In his off-time Dr. Crellin enjoys spending his time with his family doing outdoor activities including waterskiing, snowboarding, hiking, fishing, biking, and skeet shooting.