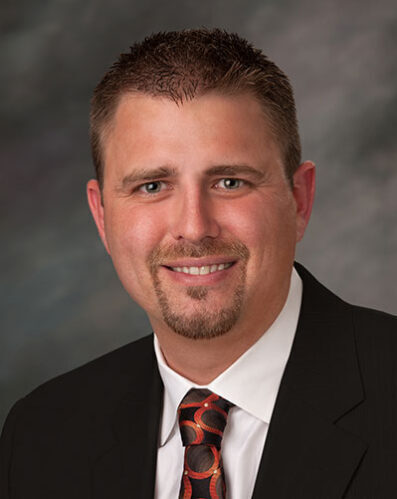 Brian J. Drake, DO
Billings Downtown
Billings Downtown
2900 12th Ave. N
Suite 140W & 100E
Billings, MT 59101

Orthopedic Trauma
Education
Dr. Drake, DO received his medical degree from Midwestern University-Arizona College of Osteopathic Medicine,  after graduating Magna Cum Laude with a Bachelor of science and biomedical science degrees from Montana State University.  Dr. Drake then completed an in-depth externship in Orthopedic Trauma Surgery at Tampa General Hospital and a second externship in Orthopedic Pediatric Surgery at Cincinnati Children's Hospital.  He followed that training with an orthopedic residency at Oklahoma State University Medical Center.
Lastly, Dr. Drake completed a rigorous fellowship program in Orthopedic Trauma at Sutter Roseville and Mercy San Juan in Sacramento, CA.
Specialties
Dr. Drake is board certified by the American Board of Orthopedic Surgery and is affiliated with the American Academy of Orthopedic Surgeons, Orthopaedic Trauma Association and the Montana Medical Association.
Dr. Drake's practice focuses on the complete care of orthopedic trauma patients.
Dr. Drake works with patients that are experiencing the following orthopedic issues:
Acute musculoskeletal injuries
Fractures and/or dislocations of the upper and lower extremity
Complex articular fractures
Pelvis and acetabulum fractures
Polytrauma
Malunions and nonunions
Orthopedic infections
Soft tissue injuries
Dr. Drake provides orthopedic care in the following cities:
Interests
Dr. Drake enjoys a wide variety of non-work activities, a few of them are:
Mountain biking, Unicycling, Snowboarding, Skateboarding, weight lifting as well as
Automotive restoration/fabrication and home improvements.