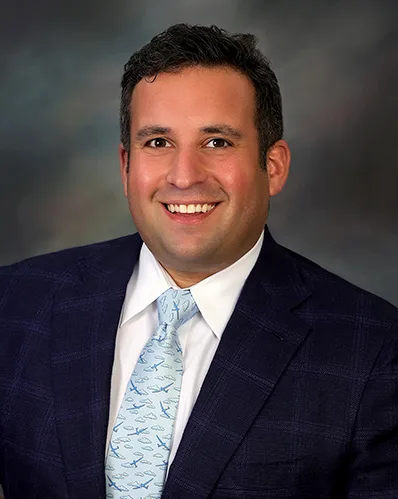 Benjamin M. Braun, MD
Billings Downtown
Billings Downtown
2900 12th Ave. N
Suite 140W & 100E
Billings, MT 59101

Adult and Pediatric Spine Surgery
Education
Dr. Braun received his medical degree from the Wake Forest University School of Medicine, in Winston-Salem, North Carolina after completing his undergraduate degree at Washington University in St. Louis, Missouri. He then completed a residency in orthopedic surgery at the University of Massachusetts Chan School of Medicine, where he completed an enfolded research fellowship, and served as a chief resident during his last year. Lastly, he completed a fellowship in complex spine surgery at the prestigious Nicklaus Children's Hospital in Miami, Florida.
Dr. Braun is board eligible in orthopedic surgery and completed specialized fellowship training in spine surgery.  He has previously chaired the innovation committee of the American Academy of Orthopedic Surgeons resident assembly.  He is a member of the American Academy of Orthopedic Surgeons, the North American Spine Society, and AO Spine.
Specialties
Dr. Braun focuses on the diagnosis and treatment of disorders of the spine, with an emphasis on spinal deformity and fracture care. He has expertise in the care of spinal deformity in adults and children, spondylolisthesis, as well as neck and back pain with and without pain radiating to the arms or legs. This includes disc herniations, spinal stenosis, and degenerative cervical, thoracic, and lumbar spine conditions. His philosophy is grounded in a multi-modal, comprehensive, and conservative approach customized to each patient to help achieve his or her specific goals.
Procedures
Dr. Braun performs the following procedures, as well as many others:
Anterior cervical diskectomy and fusions
Cervical disk replacement
Lumbar discectomy and decompression
Anterior, posterior, and lateral Lumbar fusion
Scoliosis correction
Posterior cervical decompression and fusion
Thoracic and lumbar laminectomies
Operative and non-operative management of spinal fractures, tumors, and infections
Interests
Dr. Braun enjoys snow skiing, snowboarding, running, hiking, camping, or traveling with his beautiful wife in his off time.