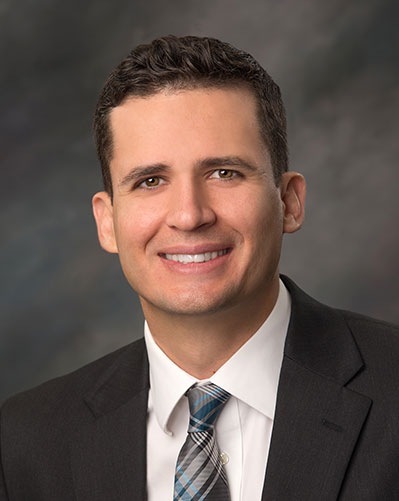 Roger B. Bentley, MD
Sports Medicine, Hip, Shoulder and Knee Arthroscopy
Education
Dr. Bentley, MD received his medical degree from The University of Arizona College of Medicine after completing his undergraduate studies at Brigham Young University. He then performed a residency in Orthopedic Surgery at the University of Oklahoma Health Sciences Center.
Dr. Bentley went on to complete an internationally renowned fellowship in sports medicine at the Southern California Orthopedic Institute (SCOI).
Specialties
Dr. Bentley is board certified by the American Board of Orthopedic Surgery and is affiliated with the American Academy of Orthopedic Surgeons, Montana Medical Association, Arthroscopy Association of North America, and the American Orthopaedic Society for Sports Medicine. He currently serves as Team Physician for Montana State University – Billings, Rocky Mountain College, Billings Senior High School, Billings Central Catholic High School, and the Billings Mustangs.
Dr. Bentley's practice focuses on arthroscopic treatment of injuries and conditions of the extremities. His training and expertise in these minimally invasive techniques decreases trauma to the soft tissues and lowers healing time for the patient as compared to "open" procedures.
Dr. Bentley works with patients that are experiencing the following orthopedic issues:
Pre-arthritic conditions of the hip
Acute and chronic injuries of the shoulder
Acute and chronic injuries of the knee
Fractures, tendon and ligament ruptures, and other common injuries of the active person
Procedures
Dr. Bentley performs the following procedures:
Shoulder arthroscopy (rotator cuff repairs, labral repair, dislocation, etc)
Knee arthroscopy (ACL reconstruction, meniscus repair, etc)
Hip arthroscopy (labral repair, impingement, etc)
Other ligament/tendon repairs and fracture repairs of the upper and lower extremities
Dr. Bentley provides orthopedic care in the following cities:
Billings, MT
Bozeman, MT
Miles City, MT
Interests
In his off-time Dr. Bentley enjoys spending time with his family, backpacking, fishing, snowboarding, and traveling.