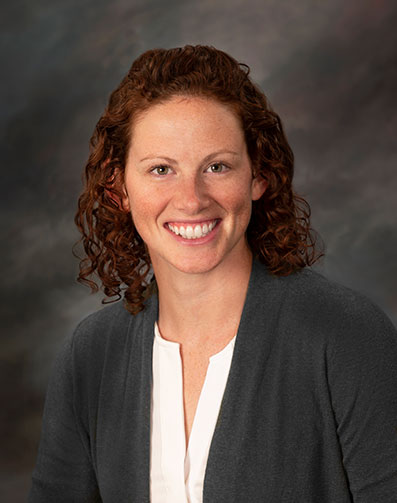 Kelsey M. Hoffman, DO
Nonoperative Sports Medicine
Education
Dr. Hoffman received her medical degree from The Chicago College of Osteopathic Medicine- Midwestern University after completing her undergrad at Loyola University Chicago.  She then completed her family medicine residency at the Montana Family Medicine Residency in Billings, MT. This was then followed by additional training for her Primary Care Sports Medicine Fellowship with MFMR in Billings as well.
Dr. Hoffman is board certified by the American Osteopathic Board of Family Medicine with a certificate of added qualification in Sports Medicine from the AOBFM as well. She is a faculty physician with the Montana Family Medicine Residency and Assistant Fellowship Director for the Primary Care Sports Medicine Fellowship. She is a Faculty Clinical instructor with the University of Washington.
Specialties
Dr. Hoffman's practice focuses on complete care and nonoperative management of musculoskeletal complaints as well as bone health and osteoporosis management.
Featured techniques used include joint injections, diagnostic and therapeutic ultrasound procedures, osteopathic manipulations.
Dr. Hoffman works with patients that are experiencing the following orthopedic issues:
Sports injuries, arthritis, tendonitis, concussion, musculoskeletal concerns such as overuse injuries, bone density issues such as stress injury or fragility fractures
Dr. Hoffman provides orthopedic care in the following cities:
Interests
In her off-time Dr. Hoffman enjoys spending time outdoors with her husband, son and two German shorthaired pointers. They frequently enjoy camping, hiking, fishing, rock climbing, skiing and mountain biking. Dr. Hoffman is also an avid trail runner.