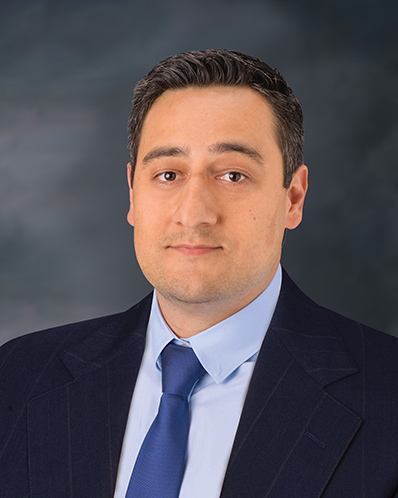 Felipe Ituarte, MD
Billings Downtown
Billings Downtown
2900 12th Ave. N
Suite 140W & 100E
Billings, MT 59101

Bozeman
Bozeman
711 West Main Street
Bozeman, MT 59715

Spine Surgeon
Education
Dr. Ituarte, MD received his medical degree from UCLA David Geffin School of Medicine after completing his Bachelor of Science with honors as Cum Laude at UCLA Riverside. Prior to completing his undergrad Dr. Ituarte proudly served with the United States Navy in Aviation Structural and Hydraulic Mechanics, he was honorably discharged in 2005. Continuing his medical training Dr. Ituarte completed his orthopedic residency also at the University of Missouri, Columbia.
Lastly Dr. Ituarte completed a rigorous Orthopedic Spine Fellowship program at Northwestern University, Chicago.
Specialties
Dr. Ituarte is board certified by the American Osteopathic Board of Orthopedic Surgery and is a fellow of the American Academy of Orthopedic Surgeons.  He is affiliated with the North American Spine Society and the Montana Medical Association.
Dr. Ituarte's practice focuses on the complete care of the spine
Dr. Ituarte utilizes minimally invasive techniques in order to get people back to work and life as quickly as possible
Dr. Ituarte works with patients that are experiencing the following spine issues:
Cervical pain
Arm pain coming from the neck
Low back pain
Leg pain coming from the back
Dr. Ituarte provides orthopedic care in the following cities:
Billings, MT
Miles City, MT
Procedures
Dr. Ituarte performs the following procedures:
Cervical disc replacement
Lumbar disc replacement
Lumbar discectomy
Lumbar laminectomy
Anterior and posterior cervical fusions
Anterior lumbar fusions
Lateral lumbar fusions (DLIF or XLIF)
Posterior lumbar fusions
Posterior cervical laminectomies
Posterior cervical foraminotomies
Spine osteotomies
Treatment of all types of spine fractures
Interests
In his off time, Dr. Ituarte loves to mountain bike, hike, fish and enjoy the wonderful fresh air of Montana.